Our hot tub cover lifters make protecting and accessing your spa effortless. You'll be sure to regularly use your spa once your cover lifter is fitted – and it will last longer.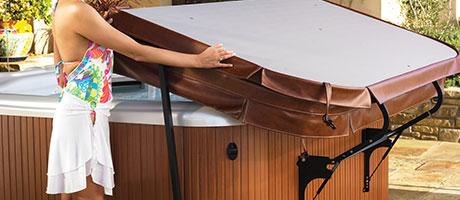 COVERCRADLE™ COVER LIFTER
The CoverCradle system makes slipping into your hot tub easy. In possession of dual pneumatic gas springs and featuring an ultra-smooth gliding action, this cover removal system is a compact solution that fits your spa snugly. It requires 61cm clearance.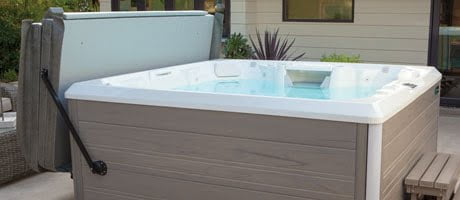 COVERCRADLE™ II COVER LIFTER
Representing the second generation of this innovative system, the CoverCradle II boasts a singlepneumatic gas spring that allows for the easy lifting of covers with minimal manual exertion. A 61cm clearance is required.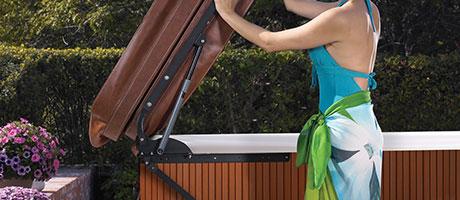 A perfect solution for limited clearance applications such as decks and gazebos, the UpRite system allows the cover to fold back just above the top of the spa bar top, maximising the clearance whilst also creating a convenient privacy barrier. It requires an 18cm clearance.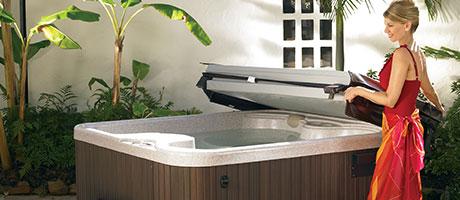 LIFT 'N GLIDE™ COVER LIFTER
Economical and simple to use, the Lift 'n Glide system uses a gliding motion to assist the easy removal of your spa cover as you prepare to use your hot tub. A 40cm clearance is required.